ENVIRONMENTAL STEWARDSHIP
Sourcing from Well Treated Cows
Meister cheese operates with an eye to the future and with great respect for our past. Making world-class cheese is a time-honored 100-year tradition for our company, and we firmly believe in the importance of sustainability. No matter the decade, we have found that an eco-conscious approach is the right business approach. At our core, Meister Cheese is focused on caring for our people, our farmers and our customers.
Meister Cheese developed the animal welfare certification program, Cows First™, to encourage the humane and responsible sourcing of milk in the dairy industry. We pay a premium to farmers who follow Cows First's high standards around cows' health and comfort:
No artificial hormones or antibiotics
Cleaner and more spacious shelters
Vegetarian feed
Ufettered access to pasture
Reducing Environmental Impact
Meister Cheese strives to be a good steward of the earth, implementing a wide variety of sustainability initiatives, such as converting whey into useful ingredients with Muscoda Protein Products. See Meister's environmental sustainability program in this animation.
Meister Cheese also is dedicated to recycling wastewater. Our anaerobic lagoon system reduces natural gas usage and a substantial amount of electricity. This equates to a huge reduction in energy costs per year and an award-winning combination of sustainability and efficiency.
American Council of Engineering Companies 2019 Best of State Award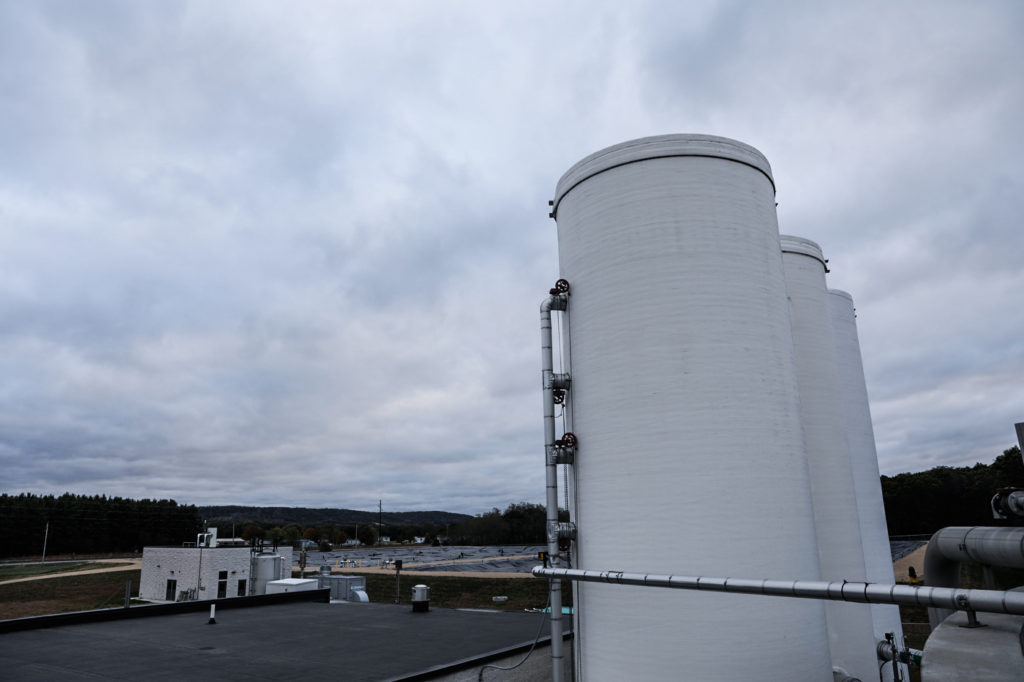 Powering Our Plant with Locally Sourced Wood Chips
Leftover woodchips from a nearby sawmill provide a substantial amount of energy to run our plant. Each day, we send byproduct woodchips through our clean-burning furnace to produce steam needed for making cheese. This eco-friendly approach creates almost no waste.